The History of Rufford Park Lodge
Rufford Park Lodge was originally built as a hunting lodge in the grounds of Rufford Abbey in 1834. It was originally known as the White Lodge and was built and owned by Sir John Savile, 8th Earl of Scarborough and was part of the Rufford estate. It is perhaps most famous for being the backdrop to a fatal fight between estate gamekeepers and poachers in 1851.
The building was also used as a base for hunting on the estate, and one of the Rufford gamekeepers and his family also lived in part of this large building. The lodge walls were of a rendered finish, covering the brickwork, and retained to this day. The walls were painted in a light colour, and the building became known locally as the White Lodge. In 1851 gamekeeper James Brock, his wife Isabella and their three children lived there.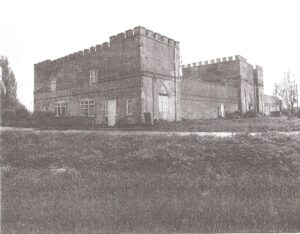 Constructed near the Rufford deer park, just to the north of Rufford Farm, the original gamekeepers lodge is marked on Chapman's county map printed in 1835. The lodge's square turrets and castellations on the top give it the appearance of a castle from a distance.