Cycling In North Notts
Whether bike touring, mountain biking, road cycling or gravel riding is your thing, there are some excellent routes for you to discover, covering all abilities and fitness levels. If your time is limited and you just want some fun for a few hours, Sherwood Pines has it all in one place.
Cycling Routes And Planners
According to Nottinghamshire County Council, the county has over 650 miles of countryside and urban cycle routes.
You can plan any number of cycle routes from The East Wing simply by putting our postcode NG22 9HB into the route planner at Cycle Streets where you will also be able to select from three different routes – Fastest, Quietest and Balanced. This excellent site gives you the journey time and distance (it even estimates the calories burned), with easy to follow section-by-section mini maps of the entire journey.
Each planned journey comes with a unique reference number so you can refer back to it later, so it is advisable to save the references generated.
You can connect with National Cycling Routes of which the N6, N645, N647 and N648 are colour coded on the map and all within easy reach.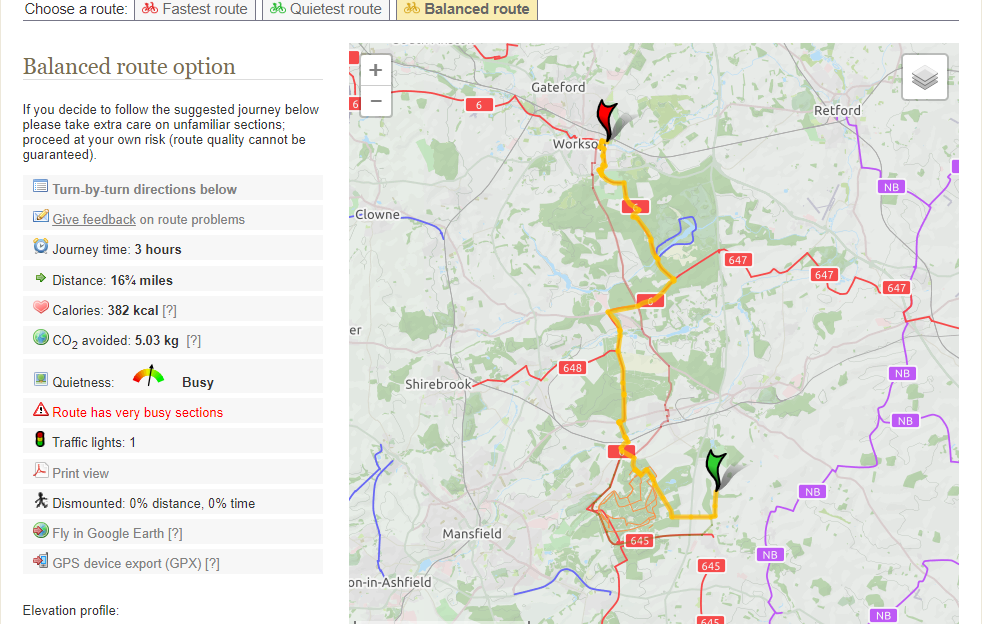 Need some inspiration?
The stats for all the above routes are based on a leisurely 10mph average speed. It is easy to set up your own account to generate more accurate stats based on your own preferences. You might also want to use one of these locations as a starting point rather than a destination.
Sherwood Pines Cycles
If you need to hire bikes during you stay you can get everything you need including E-bikes from Sherwood Pines Cycles, Sherwood Pines Forest Park, Mansfield Rd, Mansfield NG21 9JL.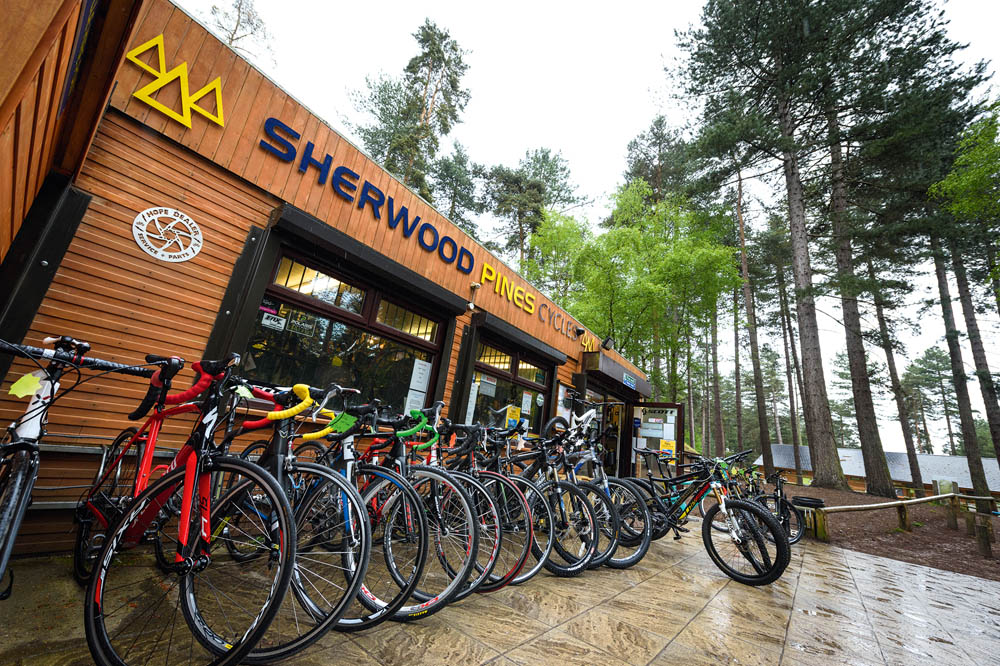 Cycle Routes From Komoot.com
Komoot is a more sophisticated and commercial site allowing you to plan hiking and running routes as well as touring and on or off-road cycling.
Top 20 Cycling Routes Around Rufford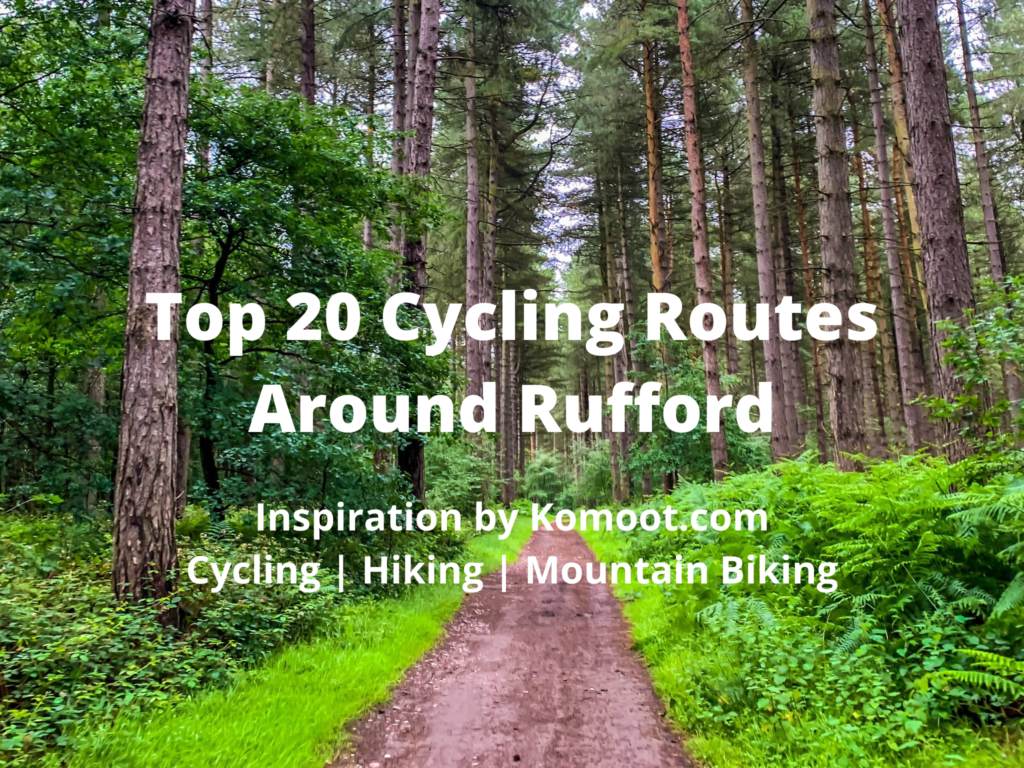 Cycling Rights Of Way
Please be considerate of other public rights of way users and to care for the land and the needs of owners and occupiers. For further information, see the Countryside Code.
Find out about the different types of right of way and which you can use a bicycle on.
Advice Courtesy of Nottinghamshire County Council
Hiking Routes Around Rufford
All these routes are also suitable for hiking: see also Walking And Riding and Parks.