We have recently installed security cameras at the request of our insurers, covering the driveway and the road side of the house.
The camera situated behind the left-hand parapet as you look at the property from the courtyard is redundant and your privacy in the courtyard is assured.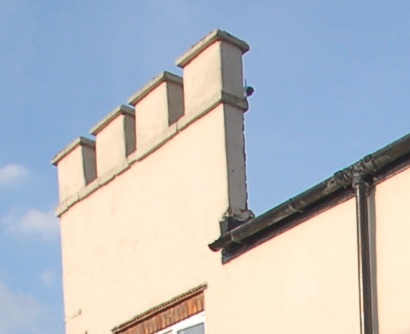 The new cameras are connected to the WiFi system and are directed at the road side of the property, and the front garden to monitor the fuel oil storage tank, including entries and exits via the electric gates.
The cameras alert us to visitors to the property and as a security deterrent when the property is unoccupied.
Our new windows and doors all have security locks but for your own peace of mind we recommend that you take out travel insurance to ensure your valuables and accidental damage are covered during your stay with us.