Parks
There are many areas suitable for walking, cycling and picnics, and most are also dog friendly.
Sherwood Pines hosts outdoor concerts but is best know for its extensive trails, popular for off-road biking. There are many organised activities including horseriding, and it is home to diverse species of wildlife. See Sherwood Pines for more details.
It also features a Go Ape! centre.
Clumber Park is more serene and, in the words of the National Trust is all about "Idyllic walks with amazing scenery and wildlife, all nestled amongst the remnants of Clumber's grand past".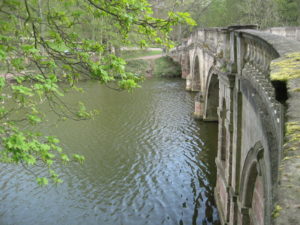 Not to be missed:
3,800 acres of green open space to relax in and enjoy
Discover more of the Park on your bike with over 20 miles of cycle routes through spectacular scenery
Europe's longest double avenue of lime trees line the grand entrance
Find a moments peace and tranquillity in Clumber Chapel
The recently refurbished restaurant uses fresh ingredients picked in our walled kitchen garden
For more info, see Clumber Park
Duke's Wood is the historical site of the UK's first onshore oil field and is now one of the areas many Nature Reserves which includes Besthorpe, Eakring Meadow and Sconce Hill.
Within walking distance is our very own Rufford Abbey Country Park.
Please also see the interactive Things To See And Do Guide