We Are A Pet and Dog Friendly Holiday Cottage In The East Midlands
We regularly receive enquiries asking if we accept dogs, and whilst we don't specifically advertise on dog friendly sites and channels we DO accept dogs.
We generally accept up to two dogs and will consider three depending on the breed, so please do include additional information when enquiring. There is a small additional charge of £35.00 per pet for the duration of your stay which helps cover the extra cost of cleaning. This means pet hair however, and does not extend to picking up after your pets which is always the responsibility of the owner on and off the premises! We are sure you will agree this charge is minimal in comparison to boarding kennels, and we wouldn't want your beloved four legged family members to miss out on the adventure or quality time together.
There is a front and rear garden with a perimeter fence mostly covered in laurel hedge. This is not completely secure especially for smaller breeds that might squeeze between the fence bars. Our courtyard area is completely enclosed with a lockable door so you can relax and easily keep an eye on where your pets are at all times.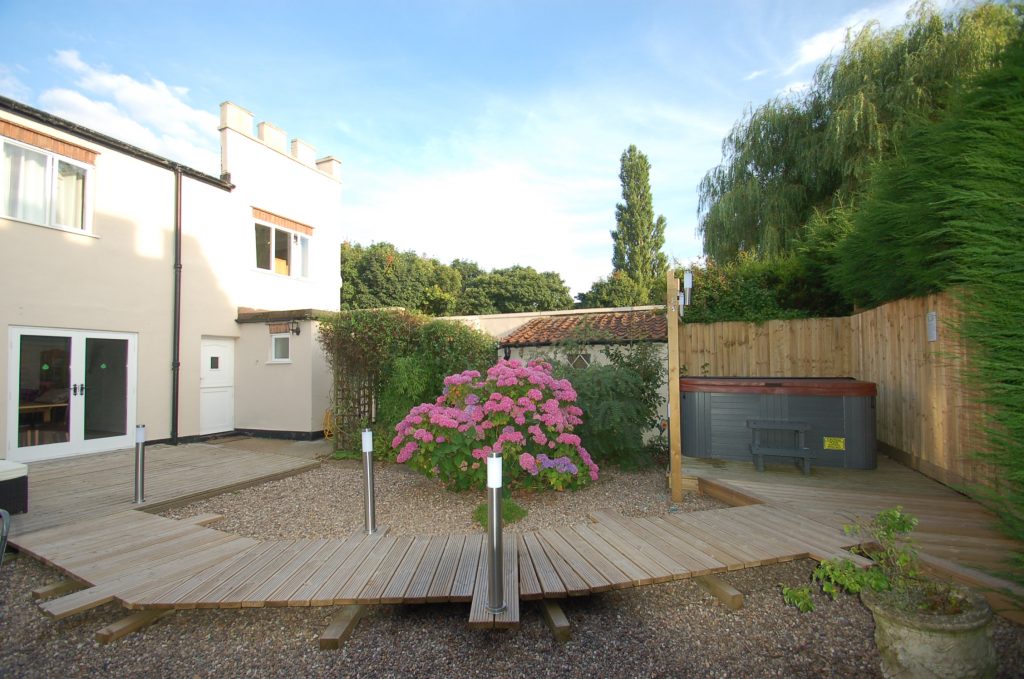 We have an advisory in our House Rules requesting that dogs are kept to the downstairs tiled areas. This is for your own peace of mind but we have no issue with dogs being in the lounge area as long as they are not left there on their own or confined to the living room while you are away from the property.
We prefer if dogs are kept to the ground floor both out of respect to future guests and for your own safety when using the stairs. We provide stair gates to make it easier to keep children safe and to help control the movement of your pets.
There are many dog friendly parks, pubs and establishments in the local and wider area. Please see our Guidebook and Local Area menu for further information.
If you have any specific questions regarding our accommodation or local pet friendly amenities, please do not hesitate to CONTACT US
BOOK DIRECT and save on admin, commissions and processing fees!